Running Java Jersey with JDO 3.0 on Google App...
Why such a horrendous title? Ha! The title I was gonna use originally was sort of a "spoiler" that gave away endings. :) So, there you go. I've been struggling with JDO 3.0 upgrade for some time. I use Google App Engine as a main platform for most of my (Web application) development. It is PaaS, and it provides lots of benefits in terms of significant reduction in the overall...
Answer: When Will My Cron Job Run Next?
This is a solution to the problem I posted yesterday: Question: When Will My Cron Job Run Next? As a quick reminder, the question was: Given a cron expression and a point in time (e.g., "now"), how to calculate the earliest time when the job is scheduled to run after the given time? So, here's MY solution: First, parse the cron expression and generate a series of scheduled...
Question: When Will My Cron Job Run Next?
Cron is a generic term for a task scheduler. It was originated from Unix, and more often than not the term cron specifically refers to a process running on Unix-like systems that triggers execution of jobs at specified times. The interesting thing about cron is that it allows specification of run times through a well-defined syntax (in crontab). For example, see http://en.wikipedia.org/wiki/Cron. ...
Something Ventured - Story of Venture Capital and...
I stumbled upon this documentary "Something Ventured" on Netflix last night. I am often disappointed by this type of documentaries. Many documentary directors/writers tend to emphasize and push their personal views, often at the expense of objectiveness. Not so much with this one though. In fact, I was pleasantly surprised by how well this documentary was done. Something Ventured is...
"It has always seemed strange to me… the things we admire in men, kindness..."
– John Steinbeck
Is Google Drive Safe? Is Cloud Safe?
I just had this weird experience. I was just browsing the web, and suddenly I saw this message on one of the Chrmoe tabs, "hxxxxx has opened the document" where "hxxxxx" is my gmail account username. What? How can this be? I immediately tried to talk to the other "person" who opened the doc with my account. But, when I sent him a message, he did not respond,...
DNS Hijacking
DNS is a system built on trust. When the initial version of SOPA came out later last year, I was extremely frustrated, as with many other people, by the sheer stupidity of the idea (and, by the stupidity of the "selfish" people driven by their short term interests). DNS is a very fragile system. This is partly because it is based on the trust among the "players" in the...
You look different today.
This is a true story. :) I knew this coworker some years ago. I didn't even know where (in which department) she worked, but she was always friendly. We talked whenever we ran into each other in the hallway. One day, I saw her near the elevator, and she looked somewhat different. I told her she looked different today. She asked me, "how do I look different today?" I thought about it. Same blond...
Why Do I Go to Google IO?
I went to one of those "startup conferences" last Wednesday. It was the third such event I attended this year. I somehow feel like I should go to more of those events, but then again I'm not sure why I feel that way. The "presentations" are generally good. But, that cannot be your sole reason. There are a lot of good information on the Net these days, for people like...
Unlikely Events
I couldn't come up with a better title. It's not Serendipity. It's not Coincidence. … This story is about sort of a life lesson that an unlikely event can happen, and that it sometimes just happens. There is no need for explanation or there is no need to search for the reason behind this "unlikely" event. There might have been something that caused or triggered...
My first week of outsourcing
I've been hoping to "offload" some of my daily work for some time. I know (I may appear) that I'm doing 180 from what I was so strongly advocating only a few days ago :) http://blog.harrywye.com/post/20639399062/do-it-yourself-startup, but this is not really an about face. I like to do "everything" myself. But the truth is you cannot do "everything"...
Why Do I Need So Many Google Apps?
I own many domain names (with "many" being clearly a subjective term). It's not that unusual for "entrepreneurs" to have many domains. Entrepreneurs, or maybe more precisely, some entrepreneurs, tend to have many ideas, and many of them think/hope that they might need certain domains in the future. It's not that they will start 100 different businesses. The...
Good Communication Skill
People talk about "good communication skills" all the time. They say good communication skill is so important. They say it is so important, for just about everything. When you are hiring a new employee, one of the most important qualifications for candidates is excellent communication skills. When you are talking about relationships, again it is often the most important thing. Etc....
Do It Yourself Startup
I'm a DIY guy. I'm a hard-core DIY guy. I like doing things myself because, well, I like doing things myself. People say, you have to delegate, you have to delegate, and you have to delegate as much as you can… But, what for? I don't delegate my eating. I don't delegate my sleeping. And, I don't delegate my running or biking, or snowboarding, or just about...
Udacity
Online education is a final frontier of the Internet, in my opinion. This is one area which has so much potential and which can affect so many people's lives all around the world, and yet this has been a relatively "unsuccessful" field. Khan Academy was a pioneer, which showed us "the way", and there are now many startups these days tackling this difficult but...
Are You Strongly Opinionated?
There is one truth: People don't know what they don't know. This is generally true for everybody, at least everybody I know, including myself, at least to a certain degree. (If you think about it, this statement appears a bit of an oxymoron, ironically. It means that the above "truth" may not necessarily be true, because maybe I believe that statement is true only because...
Co-Founder Pitches
I went to one of those "cofounder recruiting events" last night. It was my first time, and I thought it was very interesting. Finding the right person(s) for your founding team can be a challenging task, and events like this seem to provide some channels for connecting co-founders. There were about ten teams who pitched at last night's event, An Evening of Entrepreneurial...
My first node.js program
We often use the term "server side javascript" (as opposed to what?). This is an expression rather unique to the JavaScript language. No other (major) programming language (that I know of) has this distinction. Sometimes we use phrases like server side Java vs. client side Java, etc., but their meanings are slightly different. In the case of JavaScript, its main runtime environment...
Nine bulding blocks of a business model
From "Creating Startup Success 101" by Steve Blank: http://www.slideshare.net/sblank/successful-entrepreneurship-1 Nine bulding blocks of a business model Customer segments: Which customers and users are you serving? Which jobs do they really want to get done? Value propositions: What are you offering them? What is that getting done for them? Do they care? Channels: How does each...
Watch
"The Customer Development Model, Past, Present, Future" by Steve Blank Men wanted for hazardous journey - London Times, Sunday, August 30, 1912 Men wanted for hazardous journey. Small wages, bitter cold, long months of complete darkness, constant danger, safe return doubtful. Honour and recognition in case of success. Also good slide by Steve...
First Ten Customers
I'm a big believer in "mental practice" (and, preparation). I was once an avid tennis player. Even when I wasn't at the court, I constantly "practiced". Sometimes I read books. Sometimes I replayed (in my mind) what happened in earlier matches. Sometimes I thought of things I'd practice once I got to the court next time. Did it help my game? Maybe, or...
I cannot even sell my products for free!
I hate selling. I've always hated selling. I'm terrible at selling. For me, selling is like begging. Unfortunately (to me), a lot of things we do in life are really selling. It's particularly true in the professional/business world. As anybody who has ever had a job knows, job interview is really about selling yourself (and, vice versa). Business in general is about selling. A...
My Idea Evaluation Table
According to my earlier post, How to evaluate a product idea for a startup?, I created an idea evaluation spreadsheet, in Google Docs. After spending a few hours, I came up with something I liked, which I could use, at least, as a starting point. I selected 26 ideas (yes, 26!!! :)) and evaluated them according to the rules I made, using -2 through +2 scale. I used all 13 criteria except for...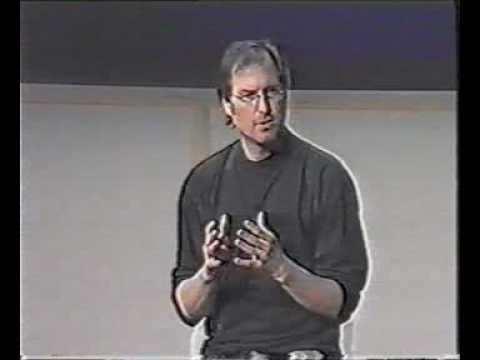 How to Evaluate Startup Ideas
OK, so, here's the question: "How to evaluate a product idea for a startup?" There are very good resources on the Web, some specifically written for this particular topic, and this note is a mere summary/interpretation of these articles (in my own words). All references which I consulted will be included at the bottom of this note, but I think I'm mostly influenced by Evan...
Give and Take
I believe life is about give and take. "Work" is about giving. Whether you work at a farm or at a software company, or at pharmaceutical research lab, your work contributes to the well beings of other people, either directly or indirectly. (We are often rewarded by our work, as salary, as business profit, or in the form of "recognition" or "feeling good" or...
I still don't know what you are doing
This is not the first time I'm trying to start a company. I tried a few times before. Last time when I wanted to become an entrepreneur was around 2005~2006, I think. I was away from "high tech industry" at the time (career-wise), but I was still thinking about starting a software company. That was the time when this current "startup explosion" all started. People...
Problem solving skill
OK, I'm not a real entrepreneur. As I wrote in my previous post, I am only a wannabe entrepreneur because I have nothing to sell at this point. But, nonetheless, I've been learning. I've been studying to become an entrepreneur. I've been watching interviews by "real entrepreneurs" on the Web (YouTube is the best thing that ever happened since Gutenberg, me...
Do I really want to do this?
I like coding. Or, it is more accurate to say that I like developing a product, that is, a software product. I've been programming all my (adult) life. Looking back, it's kind of funny. My first programming language was probably FORTRAN 77, which I had to learn/use as an engineering major. (I learned BASIC in high school, but I really didn't do any real programming.) Then, I...
Watch
Picking a Startup Co-Founder Interesting video from Seattle 2.0 StartupDay 2010 (by Shayan Zadeh of Zoosk). What am I looking for in a co-founder? Honesty and Fairness Capability Commitment Persistence Motivation Alignment Chemistry
There's no honor among thieves. ;)
I'm a subscriber to the idea of "marketing before product". I'm an entrepreneur. Or, more like a wantrepreneur as they call it. I had a number of ideas and started to do "marketing" a few months ago. The plan was to try a few ideas and see which one gets traction (that is, even before the products are actually built). One of the ideas was a relatively simple...
My first post
Finally, I decided to have a public blog site. I had ton of ideas I wanted to share with "the world" for some time, but I was just too lazy. I generally like writing. I like to write whatever comes to mind. Just random thoughts. I'm planning to write on this blog at least once a week, hopefully more frequently. Let's see how long I can do this. :)